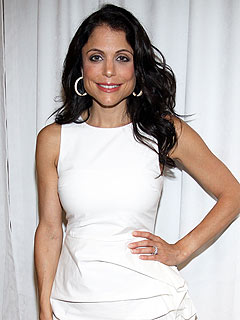 LatinPost.com
:
Bethenny Frankel ripped cast mates Ramona Singer and Sonja Morgan as "being spoiled" while they all vacation in the Turks & Caicos during an upcoming episode of their "Real Housewives of New York" reality TV show.

Radar reported Frankel said, "God punished you guys for being spoiled," as Morgan complains about there being no bath tub in the "luxurious vacation homes" where they are residing. Frankel later adds of Morgan's reaction and behavior, "She's like a four year old. Ramona is like Benjamin Button. She's going in the wrong direction."

The 43-year-old Frankel returned to the Bravo-aired show this season after a brief hiatus and since her return has been as outspoken and controversial as ever. During yet another recent episode, she hinted about a past "lesbian phase"

in her life and added she "might still be in it."



Certainly, Frankel has had her share of problems with men. She and soon-to-be ex-husband Jason Hoppy are still in the midst of a bitter split where she has already been ordered to pay him monthly alimony and cover all of his legal fees.

The two are also embroiled in an ongoing custody battle over their 5-year-old daughter. Frankel recently broke down in tears during one court appearance where she labeled Hoppy "white trash" and "disgusting."

A pharmaceutical salesman, Hoppy earns only a fraction of Frankel's estimated $5 million per year in salary. With that in mind, Manhattan Supreme Court judge Ellen Gesmer also recently ordered her to pay Hoppy $3,000 a month in child support and to continue paying the mortgage on the 3,400-square-foot, $11,000 per month Tribeca apartment the two once shared and where Hoppy still resides.
RELATED:
Bethenny Frankel Does Crazy Yoga Poses in Tiny Bikinis: Pictures