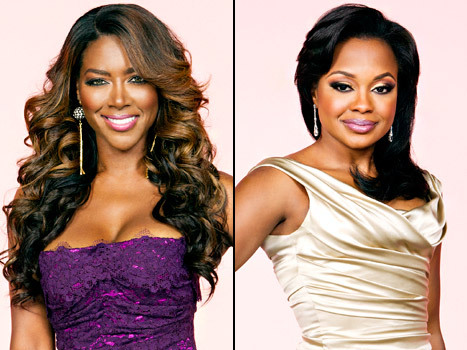 WebProNews.com
:
A major fight reportedly broke out on the set of reality TV series The Real Housewives of Atlanta recently. Phaedra Parks lashed out at castmate Kenya Moore because the latter was goading her about her husband, Apollo Nida, who has just started serving his 8-year prison sentence for fraud. Parks reportedly became infuriated when Moore brought up the subject of her husband and even accused her of cheating on Nida throughout their marriage.

Despite being given a warning from Parks about talking about her husband and other personal matters, Moore, a former Miss USA was relentless. According to MediaTakeout.com, Parks at one point lunged at Moore and tried to put her hands on her. It was reportedly Moore's accusation about Parks cheating on Nida that made the mother of two snap. Fellow castmate Kandi Buruss restrained Parks before she could hurt Moore.

Nida started serving his prison sentence earlier this month, and Parks is believed to be having a hard time dealing with her family situation. Her publicist told CNN recently, "Phaedra is now putting all of her energy into ensuring the well-being of her two children and making decisions that are in their best interests. This situation has put a tremendous strain on Phaedra and her family, and she is working hard to bring back a sense of normalcy to everyone's lives."

Meanwhile, a source told RadarOnline.com that Parks plans to file for divorce from Nida while he is incarcerated in a Kentucky facility. "There were serious trust issues with Apollo, and Phaedra suspects he has been unfaithful, and has been burning through money. Phaedra has always been the breadwinner, and she began to resent it," the source said.
RELATED:
Kenya Moore denies near altercation with Phaedra Parks?