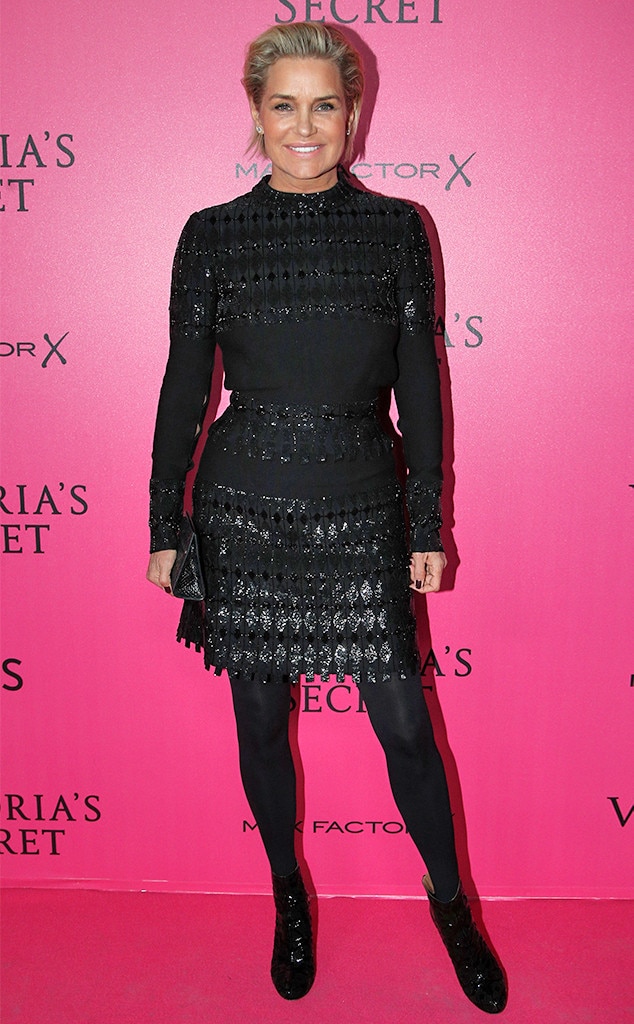 EOnline.com
:
"The best time for new beginnings is now."

Just one week before celebrating her 53rd birthday, Yolanda Hadid shared those uplifting words with her Instagram followers. While some may think it's just your average quote for a positive new year, it could just be the greatest symbol of what's to come for the mother-of-three.

It's no secret that 2016 was filled with speed bumps for the former Real Housewives of Beverly Hills star.

In a matter of months, Yolanda experienced a public divorce from her longtime love David Foster. She endured a dramatic season on Bravo that featured co-stars questioning the validity of her health. And most of all, she continued to battle with Lyme disease each and every day.

But as a fresh chapter begins with her birthday today, new memories are being created for a woman who is proud to call herself a survivor.
Her three children Gigi Hadid, Bella Hadid and Anwar Hadid remain at the top of their game in the modeling industry. And yes, they always produce #proudmommy moments.

Gone are the days of filming dramatic scenes with her Bravo co-stars who once thought she may have Munchausen Syndrome. Spoiler alert: It was just a rumor.

And as Yolanda prepares to launch her book Believe Me: My Battle With the Invisible Disability of Lyme Disease this May, her prognosis has never looked better.

"I am seeking, I am striving and I am in it to win it with all of my heart," she recently wrote on Instagram. "#LymeDiseaseAwareness #TvamSurgery #LastChapter #SearchingForACure #RemissionInSight."
RELATED:
Gigi and Bella Hadid Send Sweet Birthday Messages to Their 'Beautiful Angel' Mom Yolanda