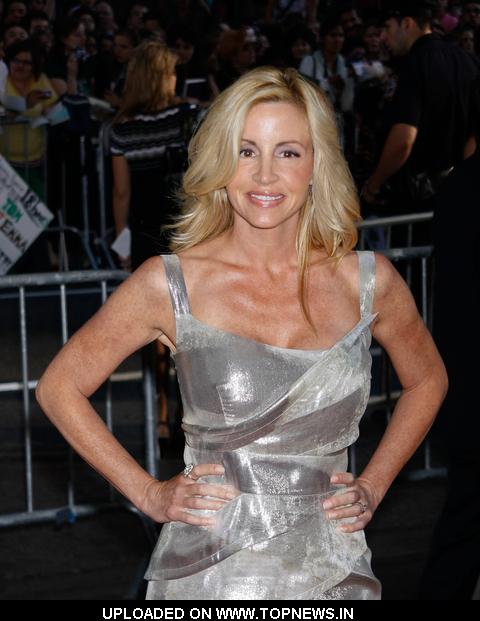 Hollywoodlife.com
:
The last thing anyone wants to be like on the newest incarnation of the Housewives brand is Danielle Staub, but Camille Grammer shares some uncanny similarities!

Danielle Staub is a former stripper who some say is nuts, has marital problems, gets herself bankrupt AND has a sex tape! Meanwhile, Camille Grammer has a Playboy and soft core porn past, marital problems and way less money then she did when she was with Kelsey — but despite the similarities, Camille tells us she wants to do her best not fall into the traps that Danielle has continually put herself into. How empowering of her!

"I'm a little calm. I actually live in Malibu. I think I am chill, but we'll see…it depends," the 42-year-old socialite told HollywoodLife.com exclusively at The Real Housewives of Beverly Hills premiere party at Trousdale Oct. 11, when we asked her about being the next Danielle Staub.



She thinks her future is actually much brighter than Danielle's past. "I don't know, but good things are happening!" she said, adding, "I feel it. Keeping my fingers crossed. I feel strong and empowered. I'm looking forward to my future."
Former porn past? Who knew?