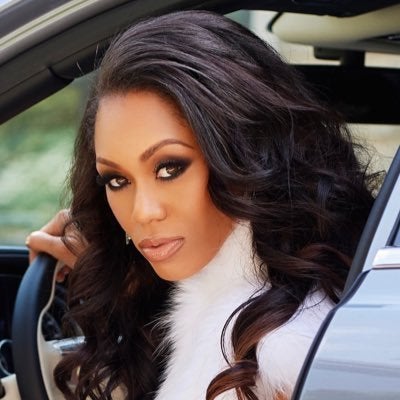 Bravo.com
:
Monique Samuels is mother to two absolutely adorable children: son Christopher and daughter Milani. Now as The Real Housewives of Potomac entrepreneur gets ready to welcome baby No. 3, she says this pregnancy has a particularly special meaning.

Monique experienced a miscarriage after she got pregnant for the third time last year, which RHOP fans saw her open up about earlier this season (clip above). She recently opened up about that challenging time in a post on her blog Not for Lazy Moms, explaining that after the miscarriage occurred around 7.5 weeks into her third pregnancy, she "was a complete mess on the inside."

But Monique shared the happy news earlier this month that she and husband Chris Samuels are expecting their third child. "I'm more careful than I've ever been this time around," Monique wrote in the blog post.

Unfortunately, there have already been complications in her pregnancy. An ultrasound eight weeks into her pregnancy revealed that Monique had a subchorionic hemorrhage in two areas of her placenta that should have been fully attached to the wall of her uterus, she explained in her blog post.

"My doctor told me that if the placenta fully separates, I would lose the pregnancy, regardless of the excellent health and size of the fetus," Monique shared. "Talk about devastated and afraid!!!" Instead of giving in to the fear that she'll lose her baby again, Monique said that she is committed to staying positive and following her doctor's orders to take it easy.
RELATED:
At home with Monique Samuels, star of 'The Real Housewives of Potomac'