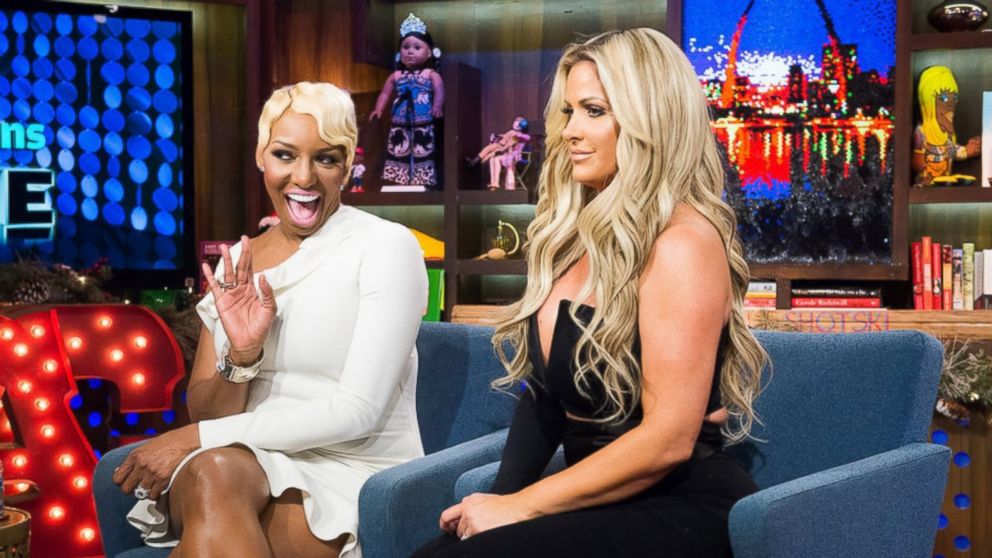 EOnline.com
:
UPDATE: NeNe Leakes has responded to Kim Zolciak-Biermann's apology through Twitter.
"Please file a lawsuit Chile! Like I'm begging you. You can never WIN when you play DIRTY so throw in the towel! I mean throw in the lips," she shared on the social media platform. "Anytime you wanna go to court, I'm happy to see you there because your lies have runneth over."
———
Kim Zolciak-Biermann is ready to say two important words: I'm sorry.

After tonight's tense Real Housewives of Atlanta reunion, the Bravo star surprised some fans when she delivered an apology to cast member NeNe Leakes.

"I am so sorry for what has happened @neneleakes. We both know the truth, we both know that if I wanted to, I could have a law suit for the lies you have spewed, tweeting out fake texts, implying I am racist, attacking me physically, claiming my daughter tweeted negative about you and your home, we both know these are lies. I have reacted to it publicly and for that I am sorry," she wrote on Instagram Sunday evening. "I should have risen above it."
RELATED:
Kim Zolciak Claps Back at Marlon Wayans After He Compares Her to His White Chicks Character