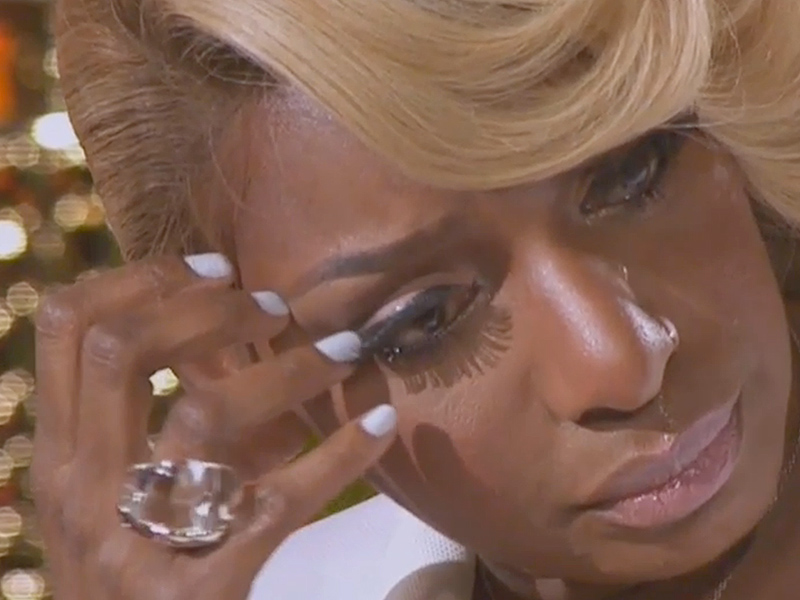 People.com
:
It was Real Housewives of Atlanta reunion finale – and Mother's Day – viewers won't soon forget, as a sobbing NeNe Leakes left the set, unable to talk about her mother.

"I can't talk about my mom … I can't talk about my mom," a nearly hysterical Leakes repeated Sunday night, before exiting.

The drama began when Dr. Jeff Gardere returned to rehash what exactly happened when Leakes stormed out of the friend-ter-vention that she organized with him and the other wives earlier this season.

"I knew about your issues of abandonment," he told a solemn, shaking Leakes. "She has been abandoned. … Your pain is part of your power."

"My mother didn't raise me … my father never claimed me," said Leakes. "I have been lied to, I have been cheated on, I have been in an abusive relationship."

As she grew quieter and more emotional, the wives attempted to support her.

"I cannot imagine growing up without my mother," encouraged Cynthia Bailey, who burned her friendship contract with Leakes earlier this season. "You are so blessed, you are so talented. You made it."

Added Kenya Moore, "We have a lot more in common than you even want to admit."

But it was to no avail: Leakes stood, weeping, and was helped offstage by the therapist and many of the wives.
RELATED:
NeNe Leakes: 'I Am The Queen Bee' Of 'Real Housewives Of Atlanta'